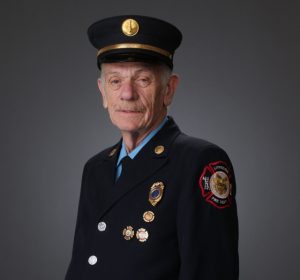 March 14, 1942 – October 18, 2023
The Livingston Fire Department is saddened to announce the passing of Past Deputy Chief and Active Member Franklin T. Leck. Frank or "Sid" as many called him has been an active member with the department for the past 64 years.
Frank joined the fire department in 1959 and is one of two members to reach 60 years of service. Frank served as Deputy Chief of the Northfield Station from 1997-1999 and held held the rank of Captain more than 15 times.
Frank was employed by the Township of Livingston for many years before retiring to continue his business, Franklin T. Leck Plumbing & Heating which he owned and operated until his passing.